Whatzapp is a Whatsapp based tool that enables you to:
Send bulk Whatsapp messages
Create WhatsApp Chatbots
Schedule WhatsApp messages
…and do much more
To start using Whatzapp, first:
Create An Account #
Getting a new account is pretty easy; click here to Sign Up.
Fill in your email, password and name.
Subscribe To A Plan #
Once logged in, go to the Subscription menu on your left hand side and subscribe to any plan of your choice.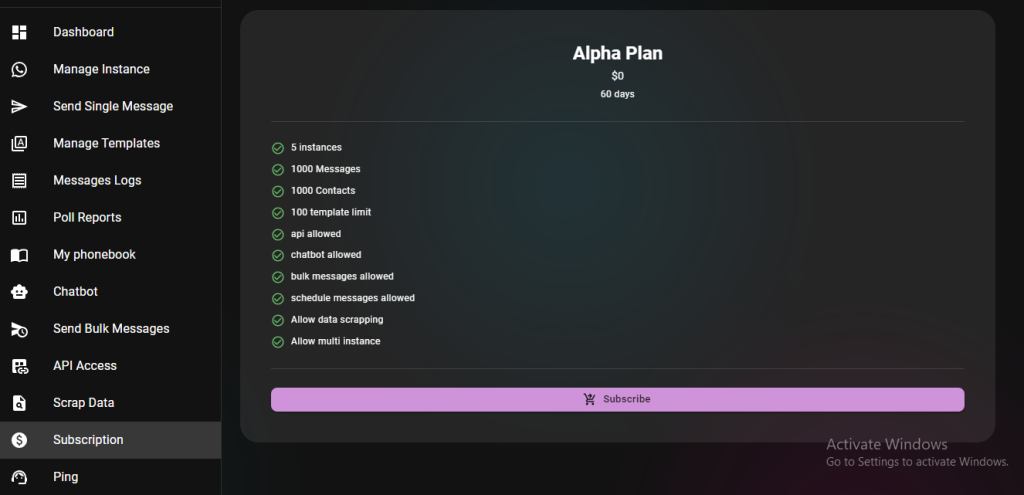 Connect your Whatsapp Number #
The next step is to connect your WhatsApp Number to enable you manage your WhatsApp messaging operations from the portal.
To do this, go to the Manage Instance menu at the top left hand corner; then click on the Add Instance button.
Follow the video instruction displayed on your screen to get ready to scan the QR code, then click on the Next button.
Input your Whatsapp Number in the field provided (without the '+' sign) and then click on the Generate QR button.
Scan the code using your phone to link your number to your account.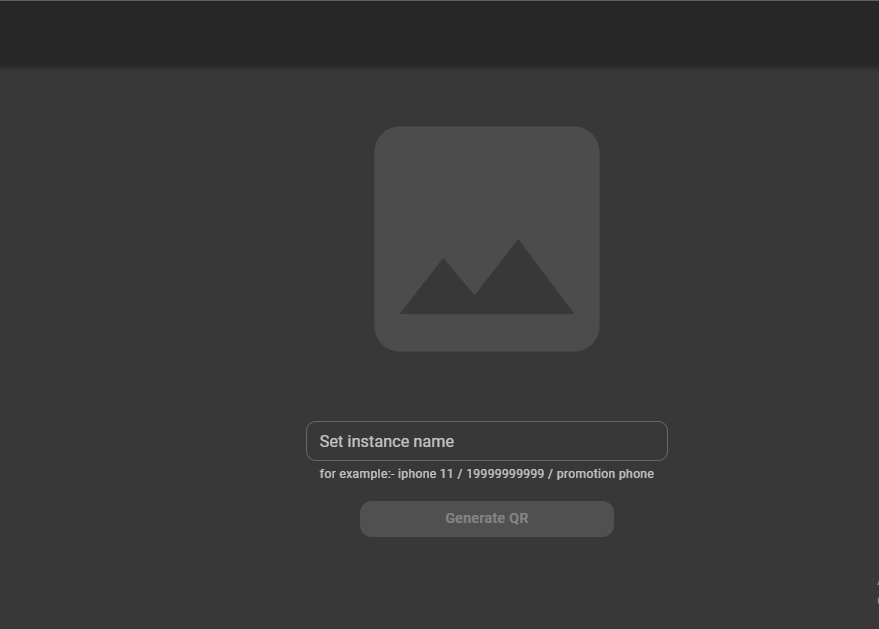 Please Note: You might need to use two devices to successfully link your WhatsApp number to your WhatzApp account.